Grants
For many years the Eleanor Luxton Foundation had an active program of grant funding supporting projects within our mandate. We regret that until further notice the foundation is unable to support new applications for grants due to other commitments.
Among previous and on-going grants are the following: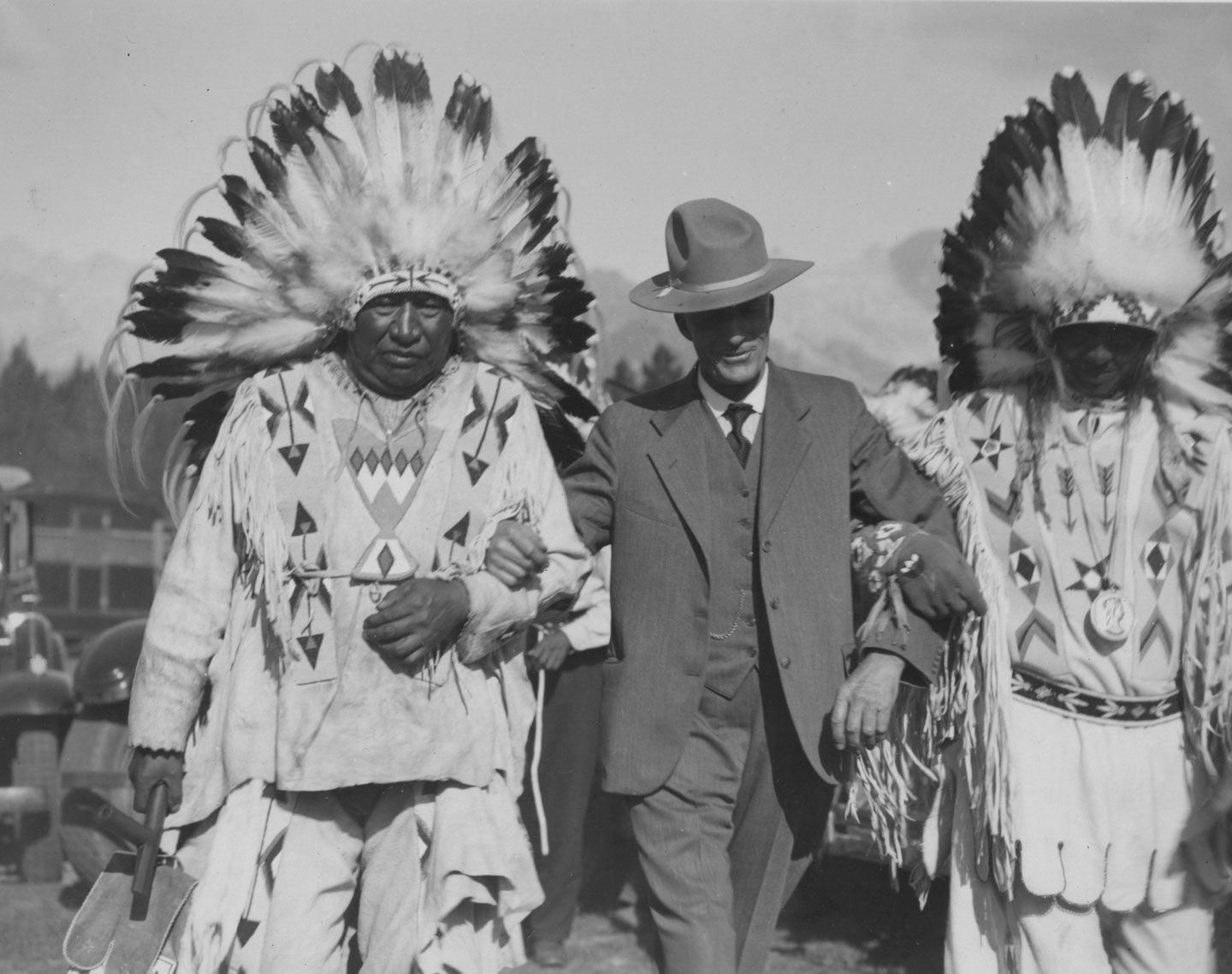 Bison Belong
Support for Bison restoration in Banff National Park.
Annual awards for creative writing (short story and poetry) offered to senior high school students, on the theme of Bow Valley history.
Contribution towards the publication of "We Live in a Postcard", the Banff Family History Book
Support for exhibition marking the centenary of the voyage of the Tilikum in 1901.
Support the work of the Buffalo Nations Museum, Banff.
Grant to enable participation of First Nations representatives in the international conference "Protecting the World's Mountain Corridors and Peace Parks" in September 2004.
Grant for developing website and other activities connected with the refreshment of the almost-forgotten story of one of the early, outstanding climbers in the Canadian Rockies, Europe and New Zealand.
East Kootenay Environmental Society
Contribution to further protection of the David Thompson Heritage Lands.
Contribution to "Being Caribou", an epic journey following the caribou migration in Canada's North.
Kootenay (Ktunaxa)
In partnership with the Yellowstone to Yukon Conservation Initiative, support for a planning workshop for land use in the Ktunaxa traditional territory
McDougall Stoney Mission Society
Support for a new foundation for the historic McDougall Methodist Mission church, erected in 1875 near Morley on Highway 1A west of Calgary. Support for restoration and landscaping of the grounds surrounding the historic McDougall Mission Church
Mt. Logan Expedition, Calgary
Support to develop a website and other communications materials covering the 2003 climb of Mt. Logan.
Nah a Dehe project, an artist's trip, book, film and exhibits on the values to protect the South Nahanni watershed.
Parks Foundation Calgary on behalf of the Calgary Zoological Society
Support for the research and writing of the history of the Calgary Zoological Society
United Church of Canada Historical Society
Support for project "Interpreting the Mission Past."
Annual scholarships for graduate students in the Faculty of History and Classics for work in the field of Western Canadian history.
Annual scholarships for graduate students in the Faculty of History for work in the field of Western Canadian history.